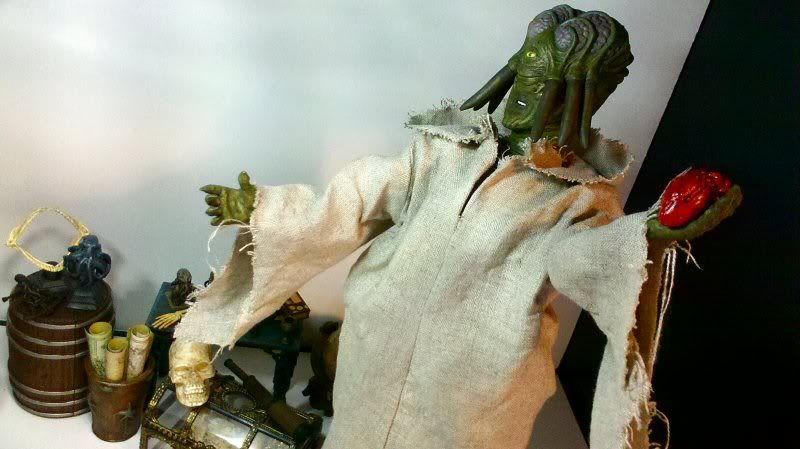 A quick custom inspired by the works of H. P. Lovecraft. And yet another Dalek Sec action figure is recast as a Cthulu cultist, Mindflayer, etc.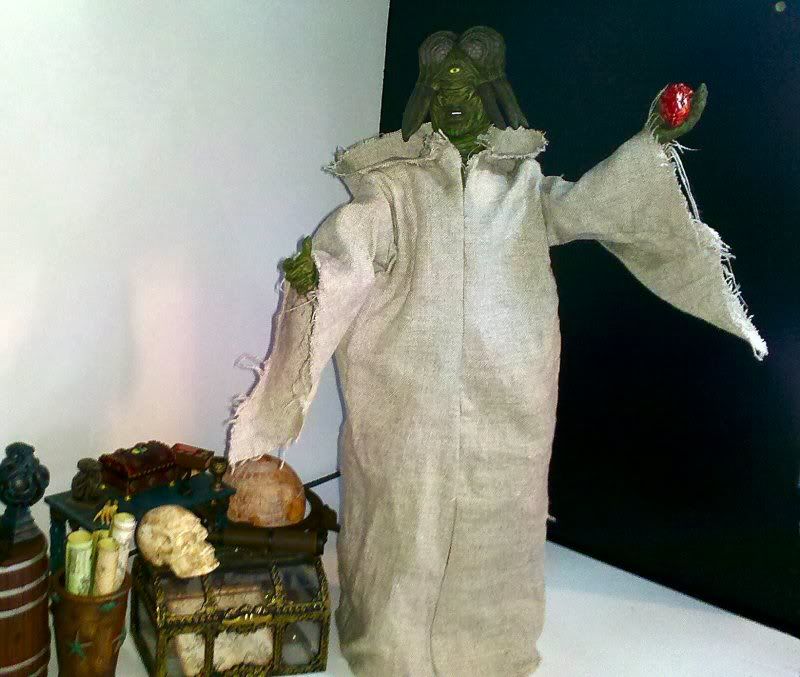 I'm not a skilled repainter. However, green paint thinned with lots of water, brushed over the original brown paint, created a nice new color while still preserving the original's variations in skin tone. Similarly thinned yellow paint covered the white of the eye, and transmuted the original's iris into an interesting green ring around the pupil.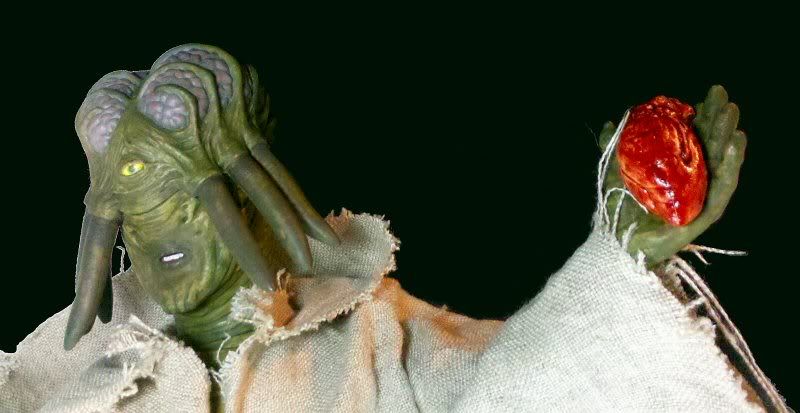 I sewed a hooded robe, added a 1:6 human heart newly ripped from the chest of his latest victim, and he's ready to scream "Ia! Ia! Cthulu fhtagn!"