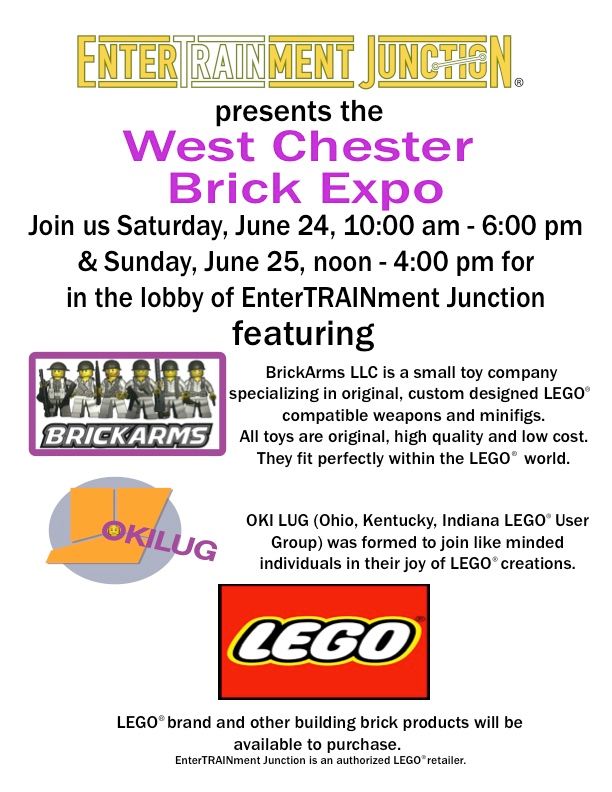 Brand new show at EJ starting this year, and FREE to the Public to attend.
Brick Arms is a company authorized by LEGO to make special items to make military figures and items, to work with their regular items.
OKILug is the local LEGO club that is well known for their LEGO events and fantastic dioramas in the Greater Cincinnati area.
Recently, LEGO, like Bandai has been creating figure sets, in larger scales, like 1/8 - 1/9.
Bandai SpruKits ...
Now look at the LEGO figures and sets ...
I figure it won't be long, before we see LEGO being used to make custom figure in many scales, using something like an armature construction to hide below the clothing, and mounts for using heads and hands where they can be seen, to create extremely articulated figures.
On the small end,  check these out ....
 .. and this kind of stuff gets made.
Hope I see you at the Show, as I will be there building up some Batman and Beatles kits.